Foodscape Innovation™ Summit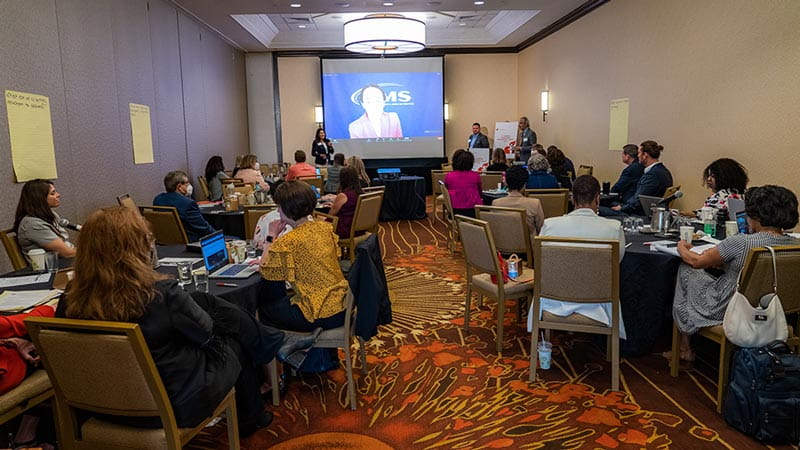 The Annual Foodscape Innovation™ Summit is an essential part of the American Heart Association's food systems work in support of health equity.
To transform a system, all stakeholders must communicate to find common ground for action. We convene the Foodscape Innovation Summit annually to engage in dialogue with thought leaders and stakeholders throughout the food system. We come together from non-profit, corporate, government, and academic sectors to find common ground and explore collaborative solutions to challenges facing the food system. Learnings from the summit inform data-driven, cross-sector, coordinated action for the health of people and planet.
"We all have a role to play…There is a lot of possibility."
- Dr Anne N. Thorndike, M.D., MPH
Hosted by Dr. Eduardo Sanchez, the American Heart Association's chief medical officer for prevention, the 2022 Summit explored sustainable nutrition security for all. Panelists and attendees with a diverse range of perspectives and expertise explored innovative approaches to community action, food production and marketing, healthcare, and research.
"We need to think about food for health in a way that maintains our ability to live on this planet."
- Dr. Eduardo Sanchez, chief medical officer for prevention, AHA
Past Annual Foodscape Innovation Reports
Read the 6th Annual Foodscape Innovation Report
Food system leaders who are interested in contributing to our efforts to accelerate progress in the food system are invited to contact the Foodscape Innovation team to learn more.
---